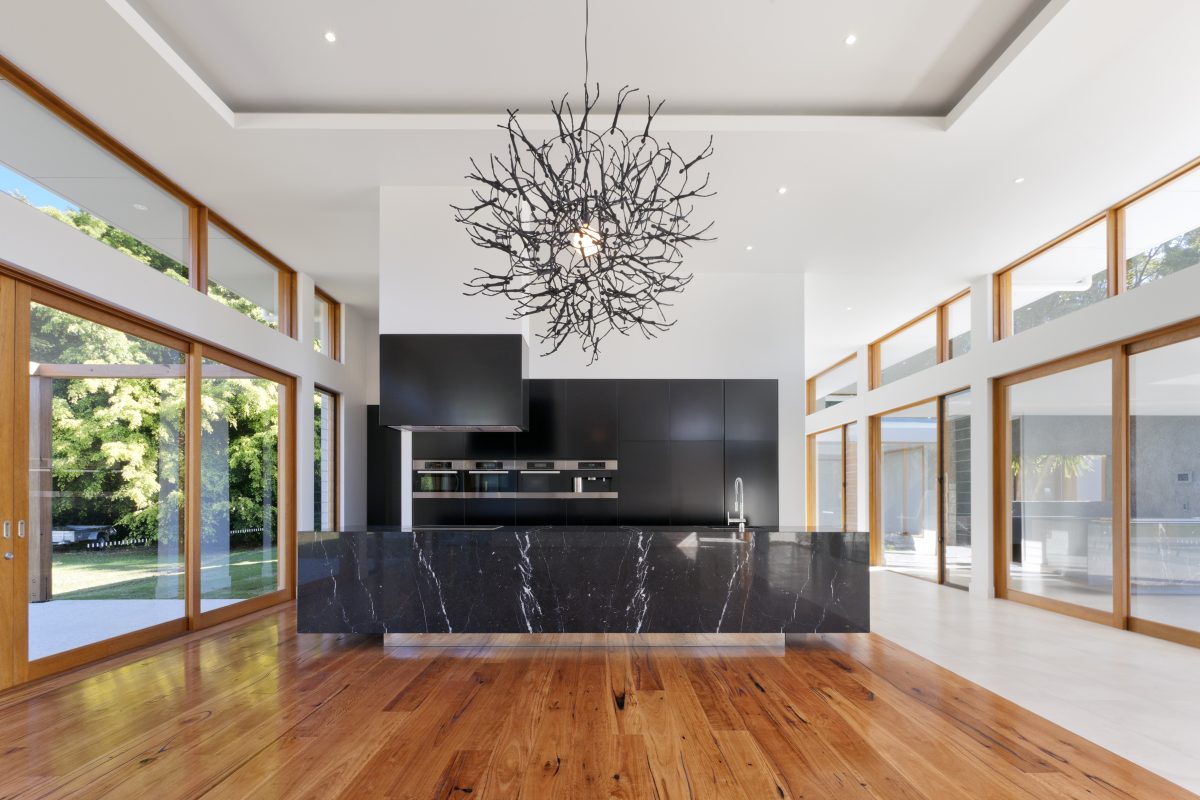 Designed for the lifestyle of living with less. This space and style is about providing function in an environment where less is more without necessarily constricting space itself.
Quality and finish is lifted into the realms of craftmanship as there is no place for poor workmanship to hide. A distinct lack of trims, architraves, cornices, decorations and cover strips result beautiful clean lines that require your structure to be forged as its own masterpiece.
How less you can go is a completely personal lifestyle choice and spaces are enjoyed for their form and shape rather than an area to be filled with material items. Definitely not a favorite for  the traditional minded, and some may say lacks a 'homely' feel, the style however delivers a deep artistic feel for those seeking the uncluttered lifestyle.